You are provided with the following information for Koetteritz Inc. for the month ended June 30, 2019. Koetteritz uses the periodic method for inventory.

Instructions
Calculate (i) ending inventory, (ii) cost of goods sold, (iii) gross profit, and (iv) gross profit rate under each of the following methods.
(1) LIFO (2) FIFO (3) Average-cost
Compare results for the three cost flow assumptions.
Solution
a.
Koetteritz Inc.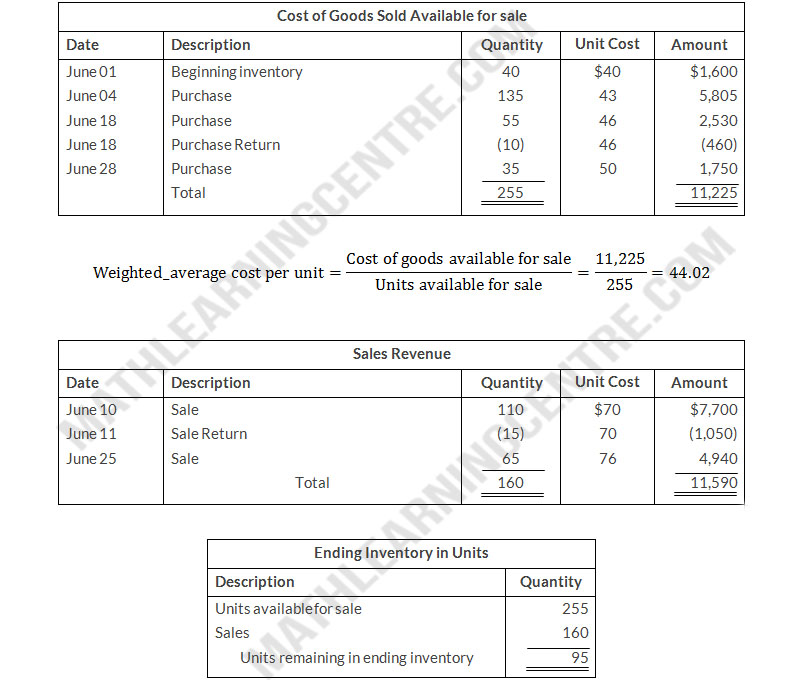 1.
LIFO Method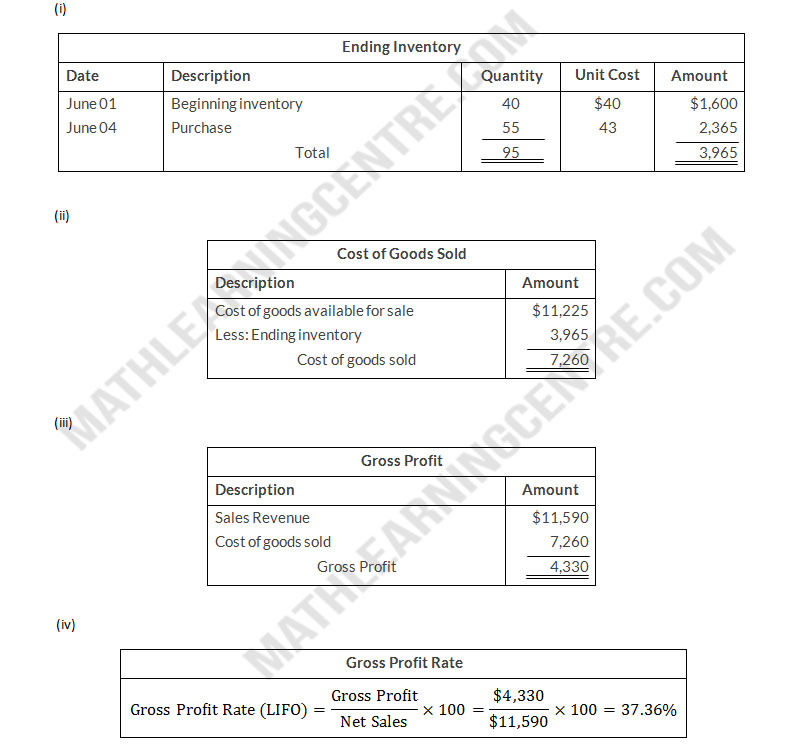 2.
FIFO Method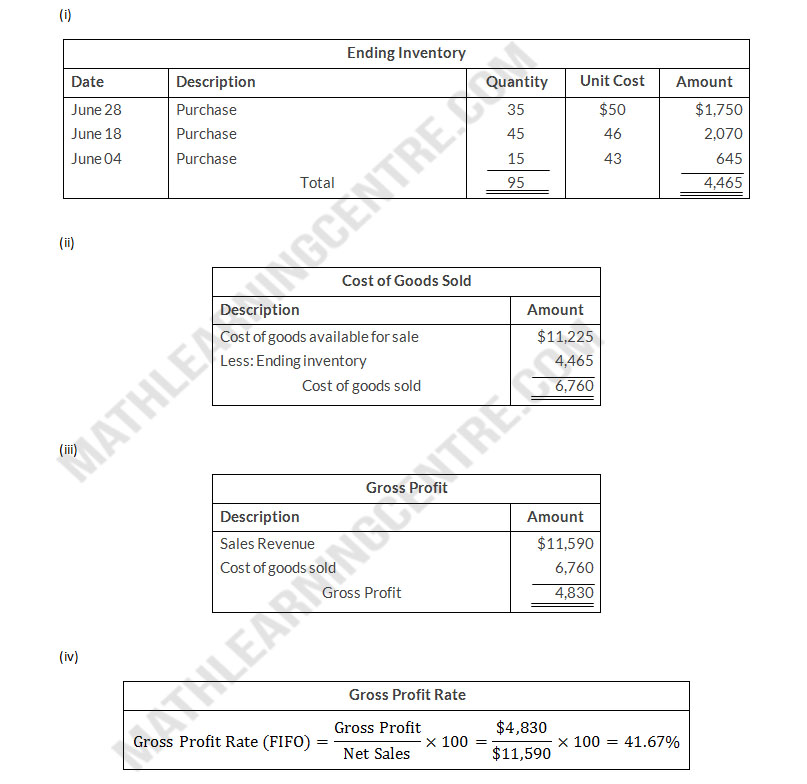 3.
Average Cost Method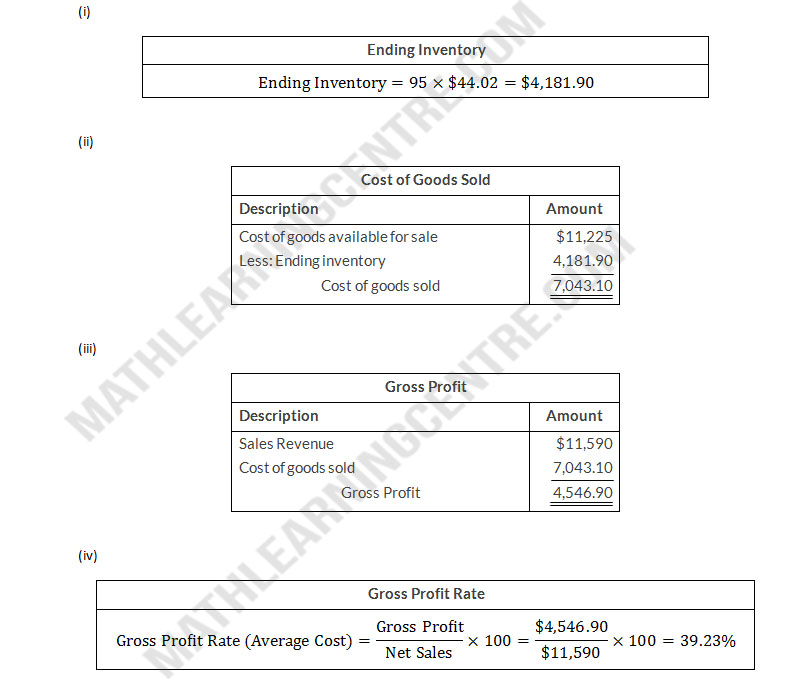 b.
In Comparison of three methods, FIFO shows the heights cost of goods sold and Lowest gross profit and LIFO shows the lowest cost of goods sold and the highest gross profit while average cost method shows their weighted average cost of goods sold and gross profit.